1. Download and install CometBird.
2. Navigate to webpages that contain the embedded video/audio/flash with Cometbird
3. Play Video/Audio/Flash you want to capture. Right click and select Download Media Files in the list.
4. Check the video(s) in the list you want to download and click on the captured video file [File format---File size---File name] to download directly.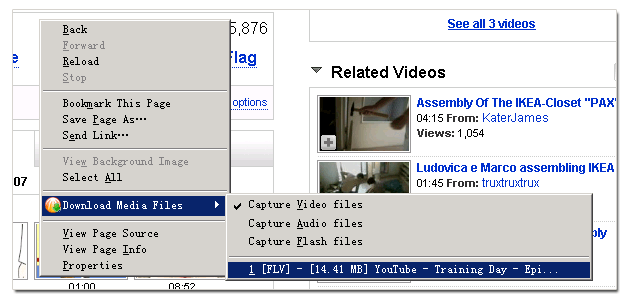 5. (Optional) Also, click on Capture Audio files and Capture Flash files to download the embedded audio and flash.
6. (Optional) Install MPCSTAR to play the video files (flv file) your downloaded.